Our first Ford LCD SA1248, fitting for model Focus 2008 to 2011, and C-Max 2007 to 2010, then Galaxy 2006 to 2012, and Kuga 2008 to 2012.
Seen from the 12 o'clock viewing angle, it looks as what is shown in the following photo.
Take a look at the contrast effect between original LCD and Sacer's LCD.
Apparently they look almost the same, the one produced by Sacer has perfect brightness and color compared with original LCD.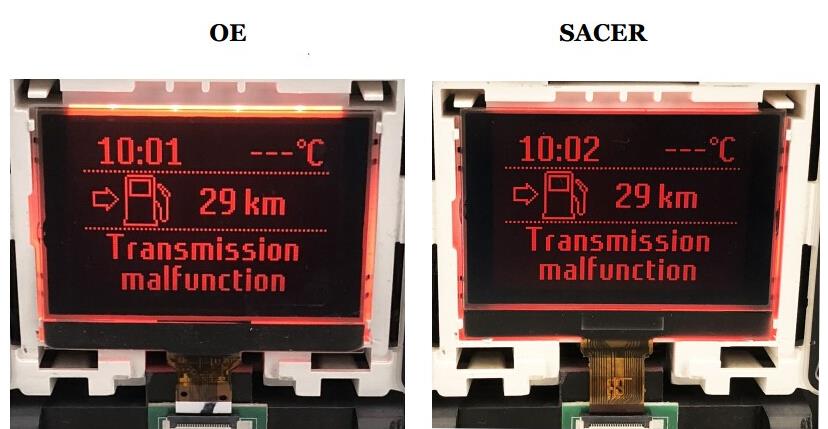 What needs to be highlighted is that the FPC produced by Sacer is 2 mini-meter longer than that of original display. We mean to make it easier to be connected. It can be plugged in the dashboard and applied on car immediately.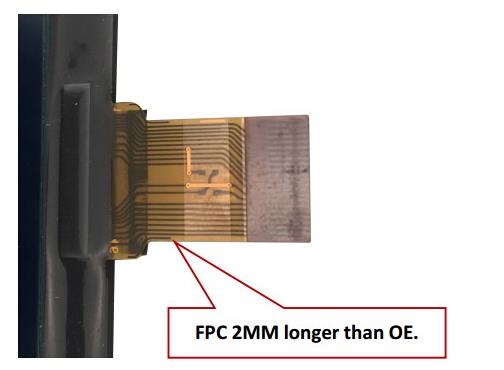 If you have confusion about the way of wire assembly, that's not a problem because we have detailed file for instruction. Temperature of working condition reaches as higher as 70℃, and lower as 20℃ below zero.
First for Ford but will not be the last, if you have new recommendations for other models of Ford, let us know. We're glad to receive any new candidate product to start new project, so as to serve the one you need. Customers with whom we work together to get newly produced products will also receive unique benefit. Who knows, the next lucky dog may be you.