We would recommend one of the most popular LCD display for dashboard for Golf 5 - SA1260
It is designed and produced by our own. From sample to final batch, it takes over a year. But all time and energy spent are worthwhile.
Most important thing, it helps our customers who repair dashboard get cost-effective replacement LCD.
They achieve the repairing quickly, instead of changing whole unit and spent a lot. In order to ensure the contrast effect, we sent samples to more than 10 customers in different European countries, to have a re-test to make sure the quality as good as genuine.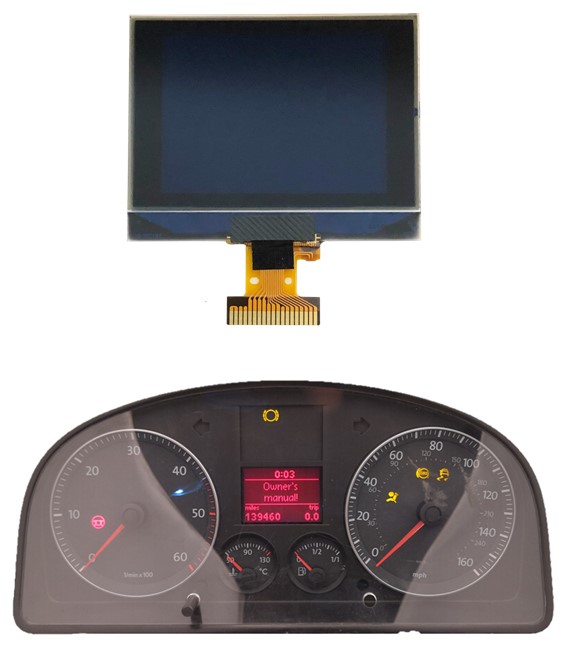 Car Make/Model:
VW Golf 5 2003~2008
VW JETTA 2006~2011
VW Caddy Ⅲ 2004~2010
VW Touran(1T1,1T2) 2003~2009
VW Passat 2005~2010
VW Tiguan 2007~2011
Seat Toledo 2003~2006
Improved Points By SACER
Self-developed, equal to OE contrast, Perfect brightness and color.
FPC is 2 MM longer than the OE, it's much easier to be connected.