as we know, there're couple types of Golf V dashboards, and different dashboards have a different lcd display.
the following we will introduce a popular one which has generally a common failure :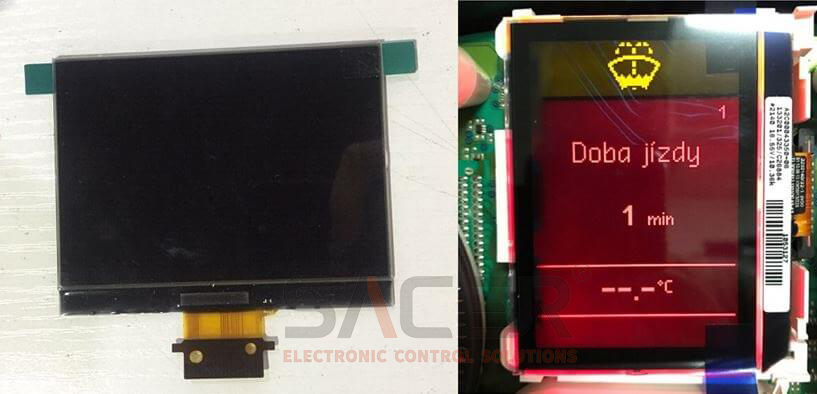 Make/Models : VOLKSWAGEN GOLF V/TOURAN/PASSAT (models after 2003) SEAT (some models after 2004)
Application : instrument cluster / dashboard
Note : with the same appearance, there're 2 models of this display in different thickness, one is 1.5mm and one is 2 mm.
as we learned from the aftermarket, 2mm one is with more defectiveness, if you have a dashboard with such a display broken, just contact us to get a replacement..